Honda Model Lineup at Simcoe Honda in ON
When you're shopping for a Honda you're met with a comprehensive lineup of cars, SUVs, a truck and a minivan, as well as gas and hybrid options. Honda wants you to not only get the exact vehicle you want, but on a model trim that offers all the features you'd actually use. Take some time and get to know each member of our Honda lineup, or just the select few that really pique your interest. From here you can learn more in our showroom, build & price your own unique option, or get a look at what we have in stock right at this moment!
Accord
A sedan stalwart of Honda ingenuity, the Accord is a midsize option that's fit for all your passengers, cargo and more.
Civic Sedan
The hallmark of the Honda lineup, the Civic Sedan delivers all the fun, performance, safety and tech you'd expect from this legend.
Civic Coupe
Incredibly sport-styled and modern, the Civic Coupe presents a two-door version of this inimitable Honda classic.
Civic Hatchback
This hatchback edition of the Civic provides all that same style and function in a perfectly-contoured package fit for the city.
Civic Sedan Si
Top-level Civic Sedan power and style is found in the Si performance trim, a Honda model that truly doesn't compromise.
Civic Coupe Si
The height of Civic Coupe sport style and performance finds a home in this Si. Dynamic from its looks to its engine, it's a serious performer.
Fit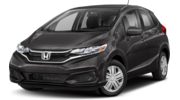 Representing the most fun you'll have driving a Honda, the Fit is versatile and compact for wherever your city travels take you.
CR-V
The crown jewel of the Honda SUV and crossover lineup, the CR-V has a trim for every driver and family in tow.
HR-V
Perfecting crossover style and utility, the HR-V represents a searing spirit for adventure, ready for all terrain.
Passport
Hard-working and high-performing, the Passport takes you effortlessly from the city to the country, then back again.
Pilot
Just as primed for your next adventure, an errand, or taking your kids to where they need to be, the Pilot is truly versatile.
Odyssey
Shepherd your family in style and function in the Odyssey, Honda's sole minivan entrant that stays true to its name.
Ridgeline
The Honda truck representative, the Ridgeline, works hard but does so in typical Honda style, safety and technological innovation.
Accord Hybrid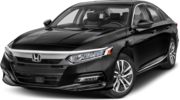 All of your typical midsize Accord functionality, but with all of the efficiency that a hybrid system brings.
Insight Hybrid
The new-age of electric sedans, the Insight combines power, style and economy for an unforgettable drive.
Clarity Plug-in Hybrid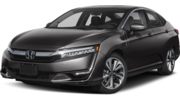 A unique PHEV option, the Clarity Plug-in Hybrid represents how Honda is always pushing their lineup forward. 
Our sales team at Simcoe Honda is here to help narrow down your choice of what model or trim works best for you, and answer any questions you may have about a member of our vehicle lineup. Feel free to do your own research across our website, but we're always here online and in-person should you need assistance, so don't hesitate to reach out!